My cute daddy used to be a bricklayer in his younger years. He was also a genius at doing rock work. In the yard of the homes I grew up in, there were always rock walls, pathways, and fire pits. My dad is amazing!
I always wanted to have some of this rock work around the home I now live in with my sweetheart, so we have been looking for something we could do.
One thing I wanted was to get a new mailbox. The one that came with our home was not very nice looking.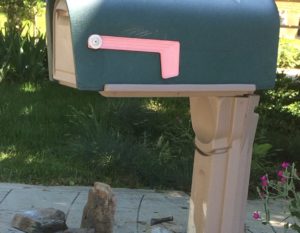 So we decided that was it! The project would be our mailbox!
Well, daddy is 83 years old. We can't ask him to do this for us. We can't even ask him to help, really, but we can ask him to supervise!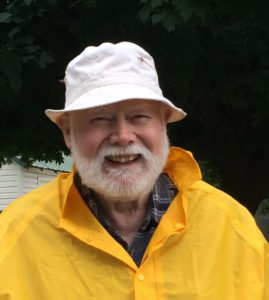 So we picked a day and had him come over to supervise and help us start the rock mailbox project!
He put my little darlin to work, digging, mixing cement and preparing the sight for rocks. Next step is deciding which rocks to start with. Here is the mailbox about 1/3 of the way done. We had to leave the old mailbox on till we got to the spot where the new mailbox was going to be so the mailman would have a place to put our mail. We also decided to keep the post the same since it was in place and very secure.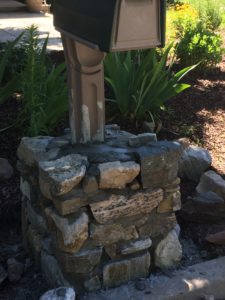 We have been working on it for over a month. We mix up a bag of mortar and work at it till the mortar is gone, wait a day or two, until we have time to do it again.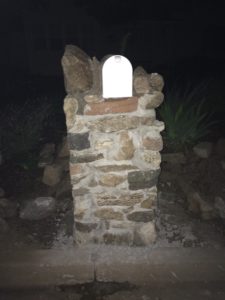 Slow and steady! Looking good!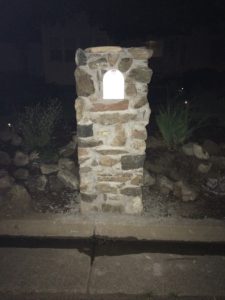 Almost done!
We'll finish in a day or so, but I love it! And now when I look at our mailbox I'll think of daddy, and his awesome talent, and always be so glad to have a reminder of him at our home. It is a landmark, our landmark. It represents, gifts from God, love of family, building things, and beauty.