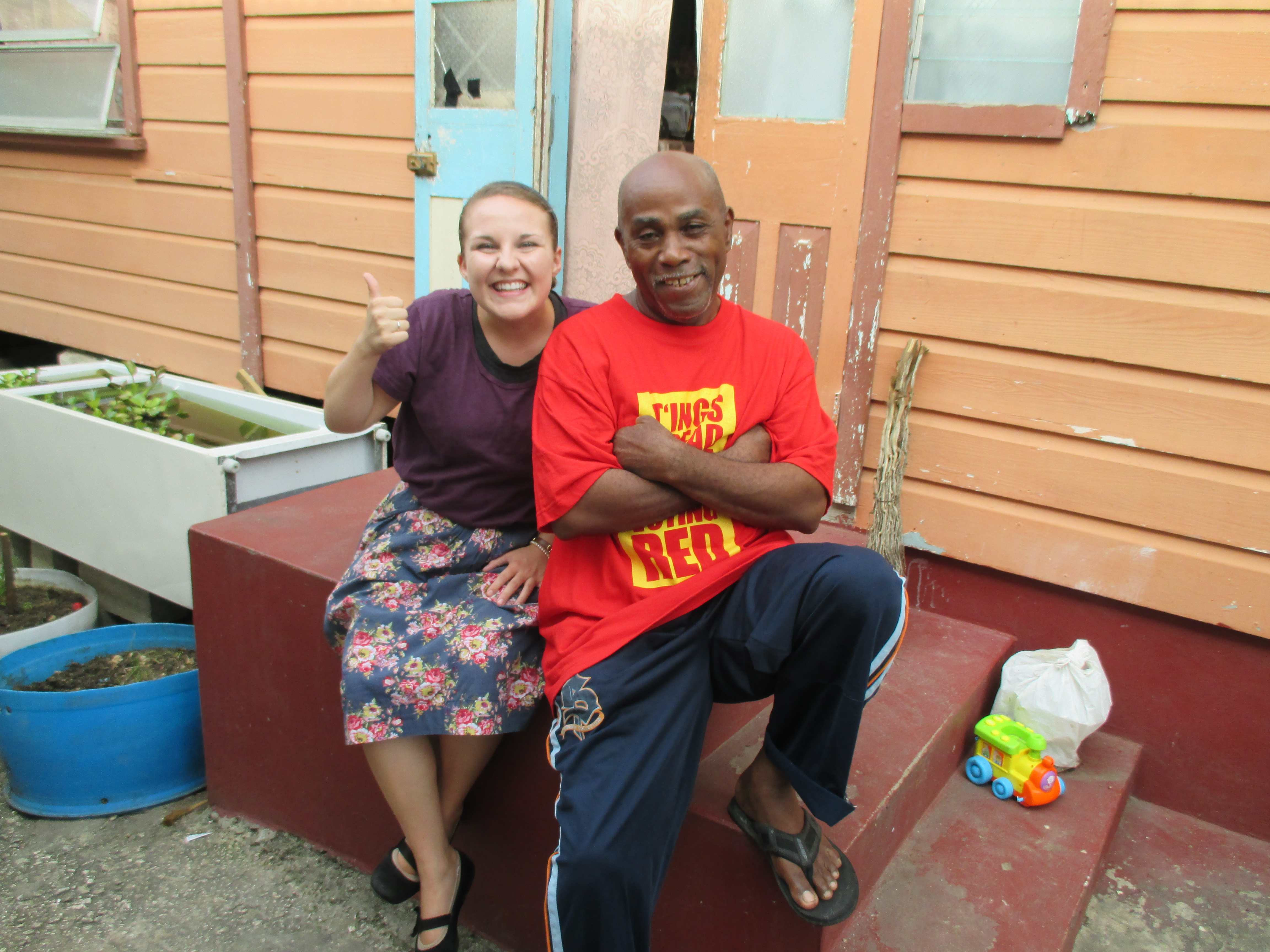 Emily with Brother K.!!!
#72
HOLA MI FAMILIA!
Well. Sounds like all is well at home with you! I am so glad. Sad to hear about my favorite old lady but I love her so much and know she is happy. I will miss her for true.
I am glad to hear that all is well.
Sorry I will have to be a little short this week since I sent pictures…. (i hope you liked them)
This week I was gone the majority of the week in Barbados!! It was way fun and also I learned a lot from those sisters. Heavenly Father knows I am a dingus and need to learn a lot so that's why I have the calling I do. I am sure of it.
All of the sisters that I was with are training and very young sisters!!! It was so fun to share ideas with them and help them in their service for the Lord.
When I got back home, I was real real tired!!!! But I am doing well. I have just been on a spiritual high. Sometimes I find myself just dropping to the floor and praying all the time.
Something happened last night that was very sad to me. A. (the one I always talk about) was at one of the members houses and he has been preparing for baptism.. But he was so drunk and he just kept apologizing. He tries so hard to be good but he literally has no one on his side except us… The only good thing that happened was because he was wasted he told us what was really in his heart and we found out more concerns. When we left the house I cried the whole way home and some more when we got home. I just prayed and cried. The saddest part is that he wants to be good. And we see his potential and so it broke my heart. He deserves better than that and he is better than that.
Honestly I have lost myself in the work. I no longer cry for myself or feel bad for me. When I have emotions they are directly related with the people here. And I just want to help them to feel the love of the gospel that I have. I wish I could let people borrow my testimony!!
Anyway all is well. we will keep helping him and never give up. We are so blessed here and I have the best comps ever. There are many blessings.
This week I am going to Grenada. And then I will also be Skyping the St. Lucia sisters! Wahoo. It is the best ever.
Anyway thank you all for your love and support and thanks for the emails!
How is the Book of Mormon challenge?? Are you doing it? I am finding it to help me so much. I am so excited for studies and I gain so much from it.
Welp you all keep up the good work and keep being amazing.
I love you so very much. This is the church that has all the truths. I know it. I live it. I LOVE IT.
Love, Sister Emily