I've talked about this before, but I just thought about it again today and wanted to share. Many years ago our family took the trip of a lifetime. We traveled back to Boston where my in-laws were serving an LDS mission. We started in Fall River, Massachusetts and drove all over! We went to Boston, Plymouth, New Bedford, New Port, New York, Philadelphia, Washington D.C., then drove all the way back up to Fall River. We had a ball!!
One highlight of the trip for me was seeing my ancestor Jonathan Fairbanks home in Dedham, Massachusetts. It is the oldest framed home in the United States, built in 1637/38. While on a tour of the Fairbanks home the tour guide would point out characteristics of the home and architecture. She showed us a place in the exposed frame where you could see the double-bladed scarf joint. It was interesting to see the construction of such a strong joint. That home is around 375 years old!! Wow! That is some good craftsmanship. Those people weren't messing around.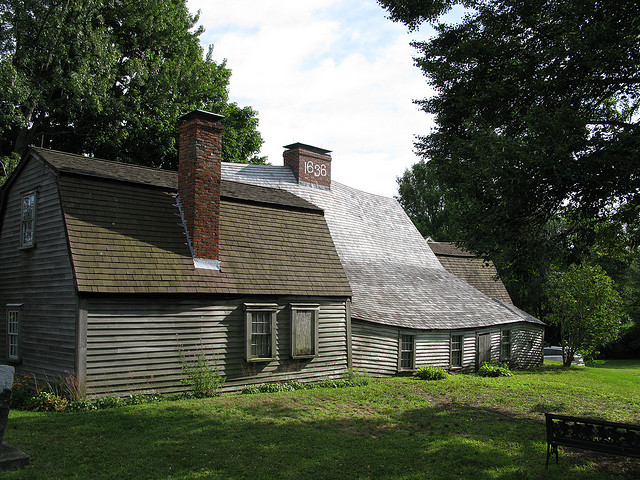 The Fairbanks home is a monument to things that last!
Below is a picture of a double-bladed scarf joint. Notice the wood pegs two on the bottom and there are two on the top going through all three sections of wood. Very strong.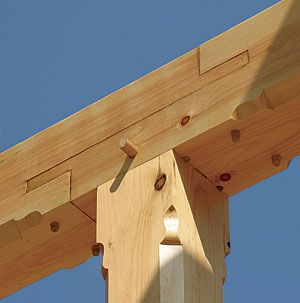 So today when I was thinking about my ancestor Jonathan Fairbanks and the double-bladed scarf joint I was thinking about the connection we have. He is inspirational to me. Because of him and many others I am here. I love him and someday want to meet him. I cannot explain that connection it's just there. At least not in a way the world in general would understand. I personally believe it is the spirit of Elijah. I love all of my ancestors. I long to know all of their stories. Someday, I believe I will.
I also have that connection with my immediate family. I believe that connection is very real. If I do all I can to strengthen my family we will be strong like the double-bladed scarf joint. We will last forever. I wish all families could be like the double-bladed scarf joint. I have noticed through the years how the family is changing. Divorce is rampant, out of wedlock pregnancies are very common. I think some children are confused at who their family really is. In a family where there are many issues that challenge the families connections, I think if they knew their ancestors are cheering for their success. If they knew that people who love them made sacrifices, oh so great to help them to have the privileges they take for granted, they might try a little harder to work for the strong connection and family I'm talking about. A family that works together for the success of everyone. I believe that is one of the blessings of doing family history work. We want our ancestors to be proud of us and the sacrifices that we make to be our best, just like we are proud of them for the sacrifices they made to be their best. Will we meet them someday and have them say, "What did you do with your life?" How wonderful it will be if we can say that we did everything we could to strengthen our family and make a connection that would last forever.
Happy Family History Friday! Love, Joy