My new grand baby is due in about a week and a half.
I have been sewing my guts out!!!
Ok, maybe not my guts out, but I have been trying to fit sewing into my schedule and…"slow and steady, wins the race!" I got it done.
Janet and I went on a fabric hunt about two months ago. Trying to find the perfect fabric for our sweet baby. When we saw this fabric with the cars all over, and especially the advertisements for cars, we had to get it. You would have to know Riley to truly understand why, but let's just say, he loves cars and he is constantly buying and selling cars.
No kidding!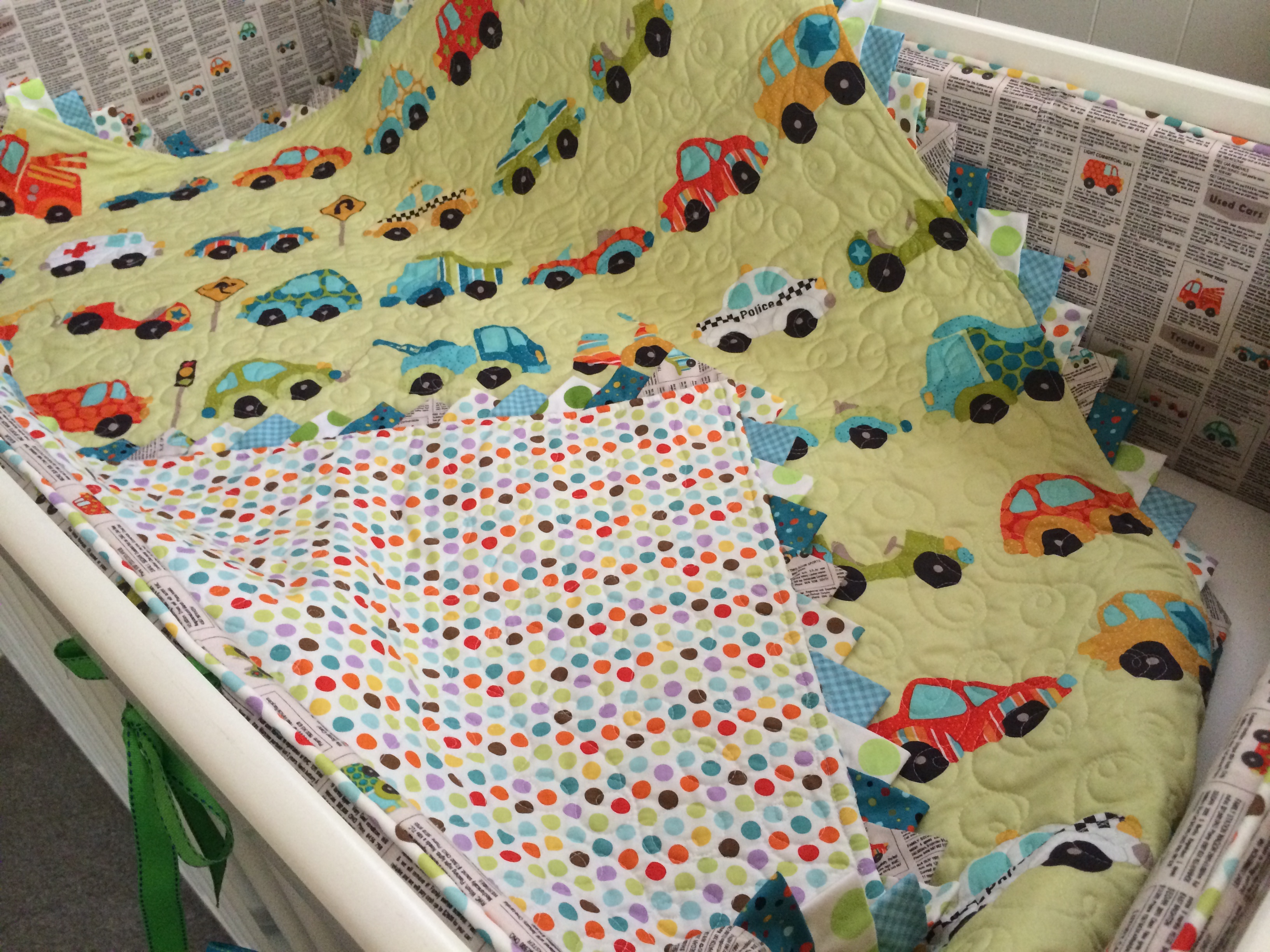 I paid a lady to machine quilt the quilt, but I put the edging on it, and did all the rest.
I love how it turned out!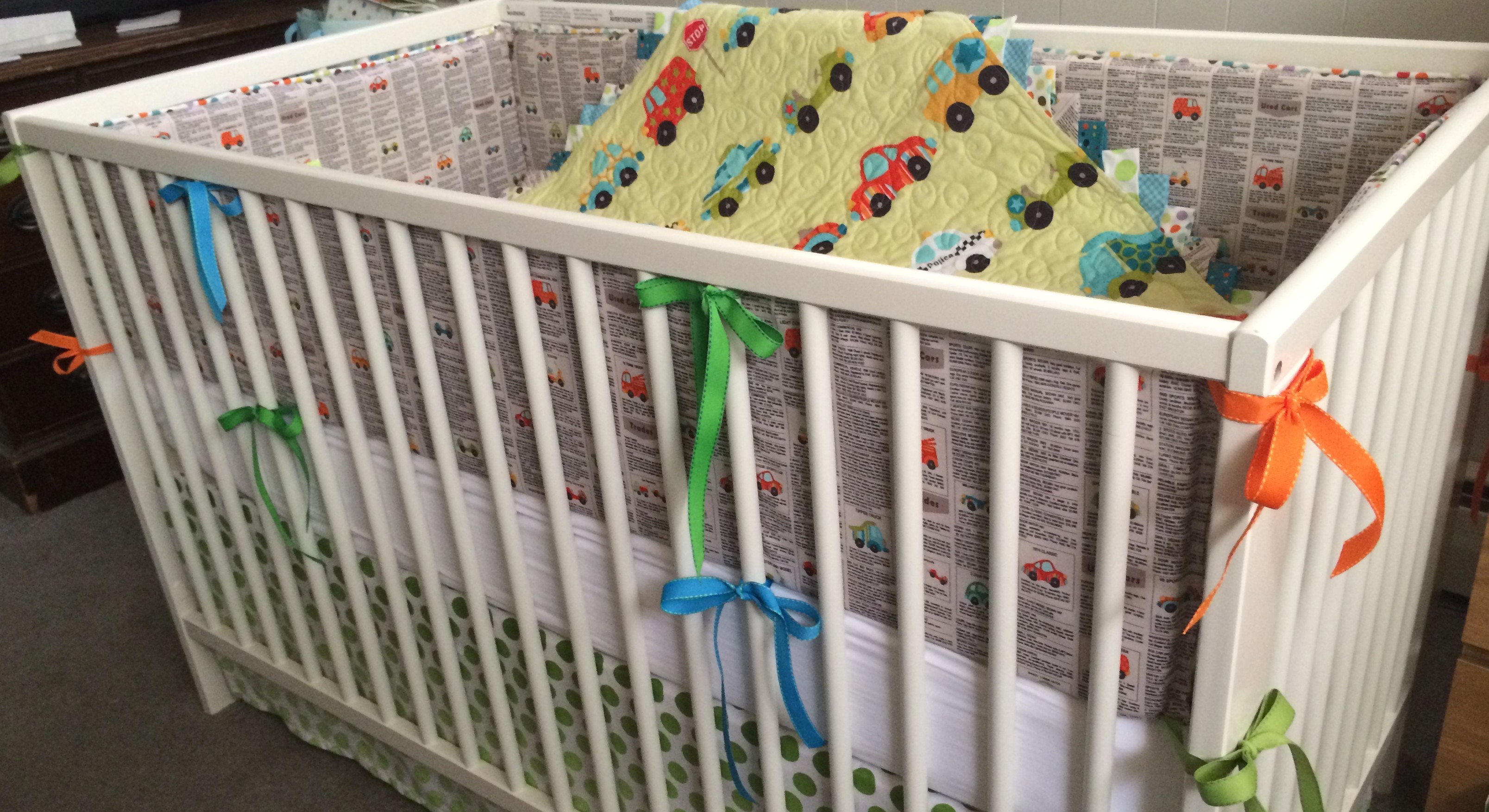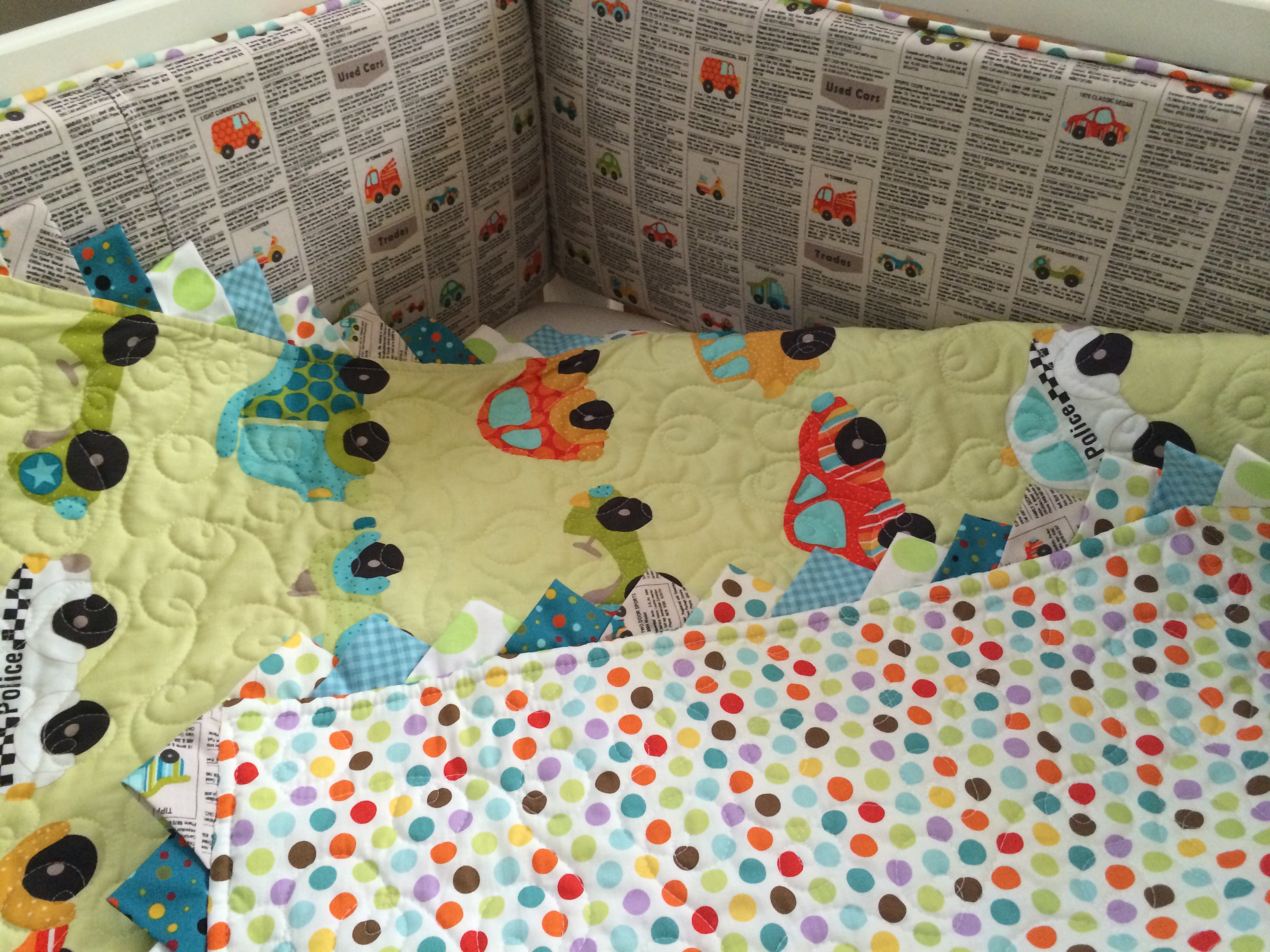 I am so excited for the baby to come!! Maybe he will like cars like his daddy!!!