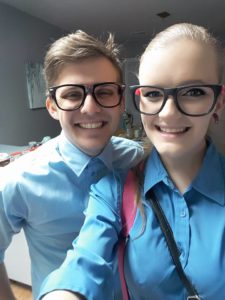 Happy Birthday to this amazing daughter-in-law!!!
I am so blessed to have you in my life!!!
Your are- a good student, beautiful, sweet, a guinea pig lover, fun, a hard worker, talented, sometimes stressed, mostly happy, patient, motivated, spiritual, a good teacher, a perfect match for Alex, huggable, thoughtful, a fan of U. of U., adaptable, responsible, and a forever lover to Alex!!
I hope all your dreams come true!!! 
Love you, darling girl!