My wonderful daddy has set up a little work area at the hospital.
He is one of the reasons that I love Family History as much as I do.
Here he is, in the hospital waiting for heart surgery and he has his computer set up and he is staying busy. I brought my lap top up to visit him today and we worked on our
Family History for a bit.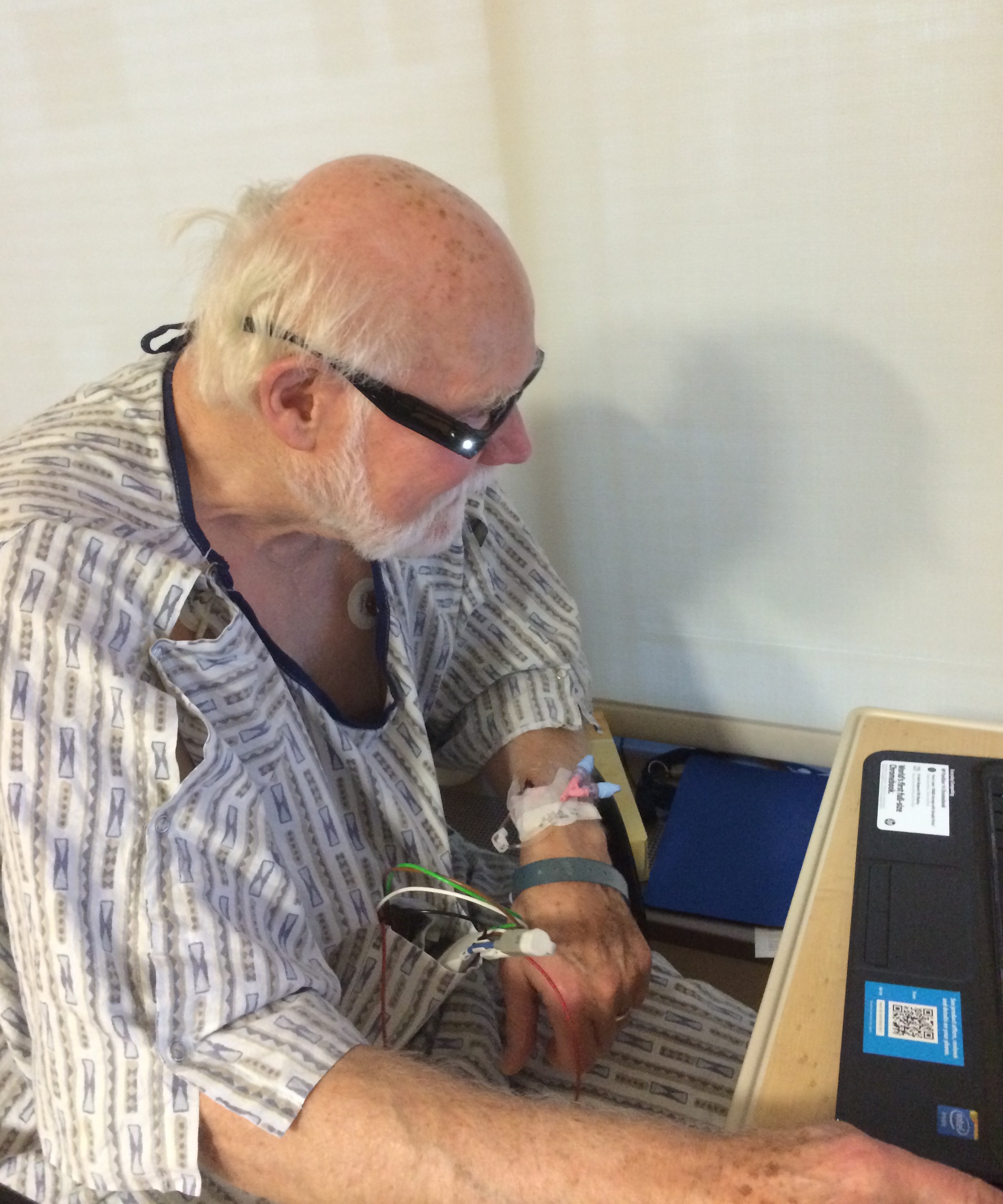 He's so popular that we had lots of interruptions. I had so much fun!
And I had to take a picture of his snazzy glasses!!!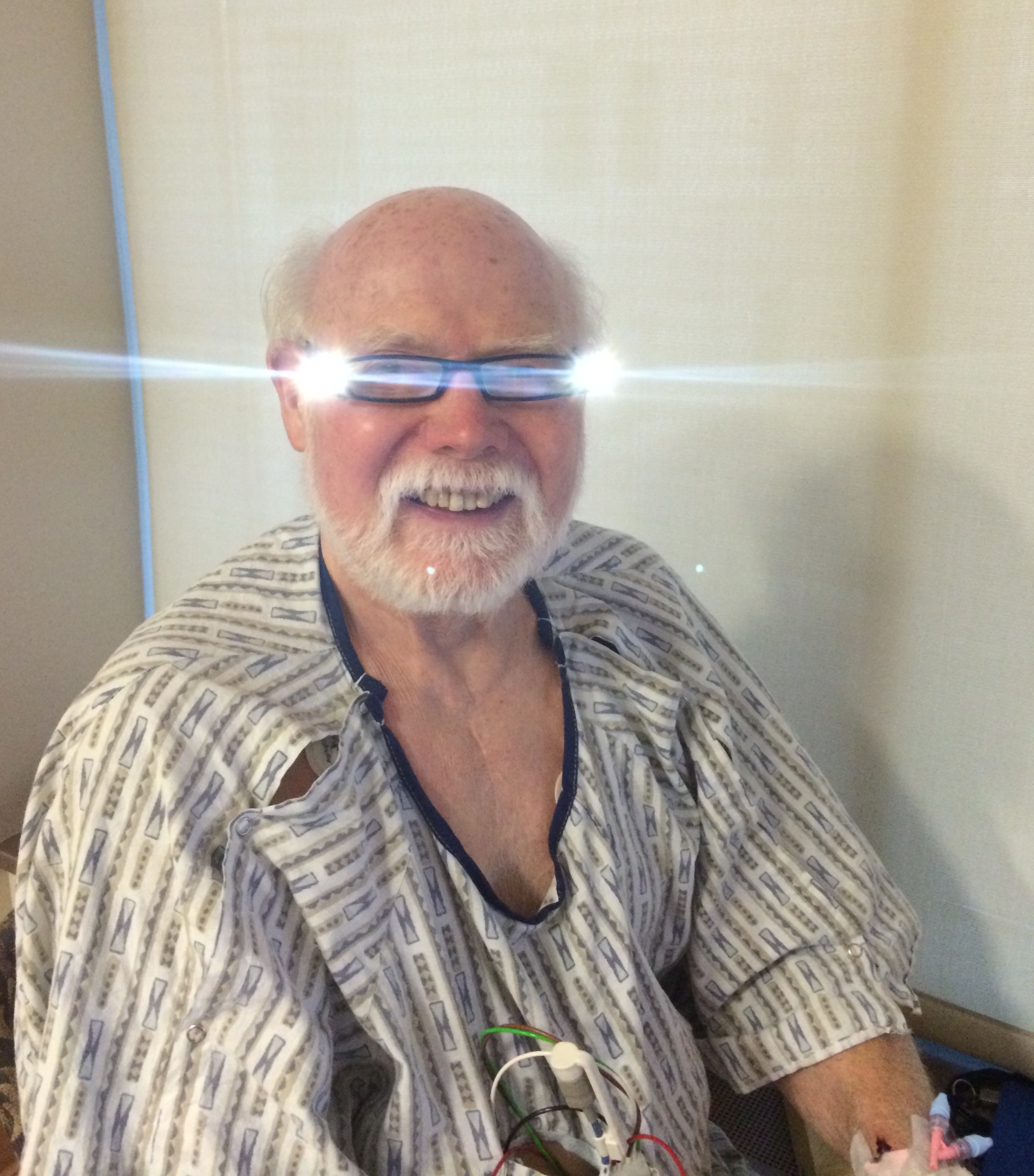 I would say he is an ideal patient. He wrote his own Discharge Goals! My favorite part is the "attitude-Bring on the world, I'm ready for whatever comes my way."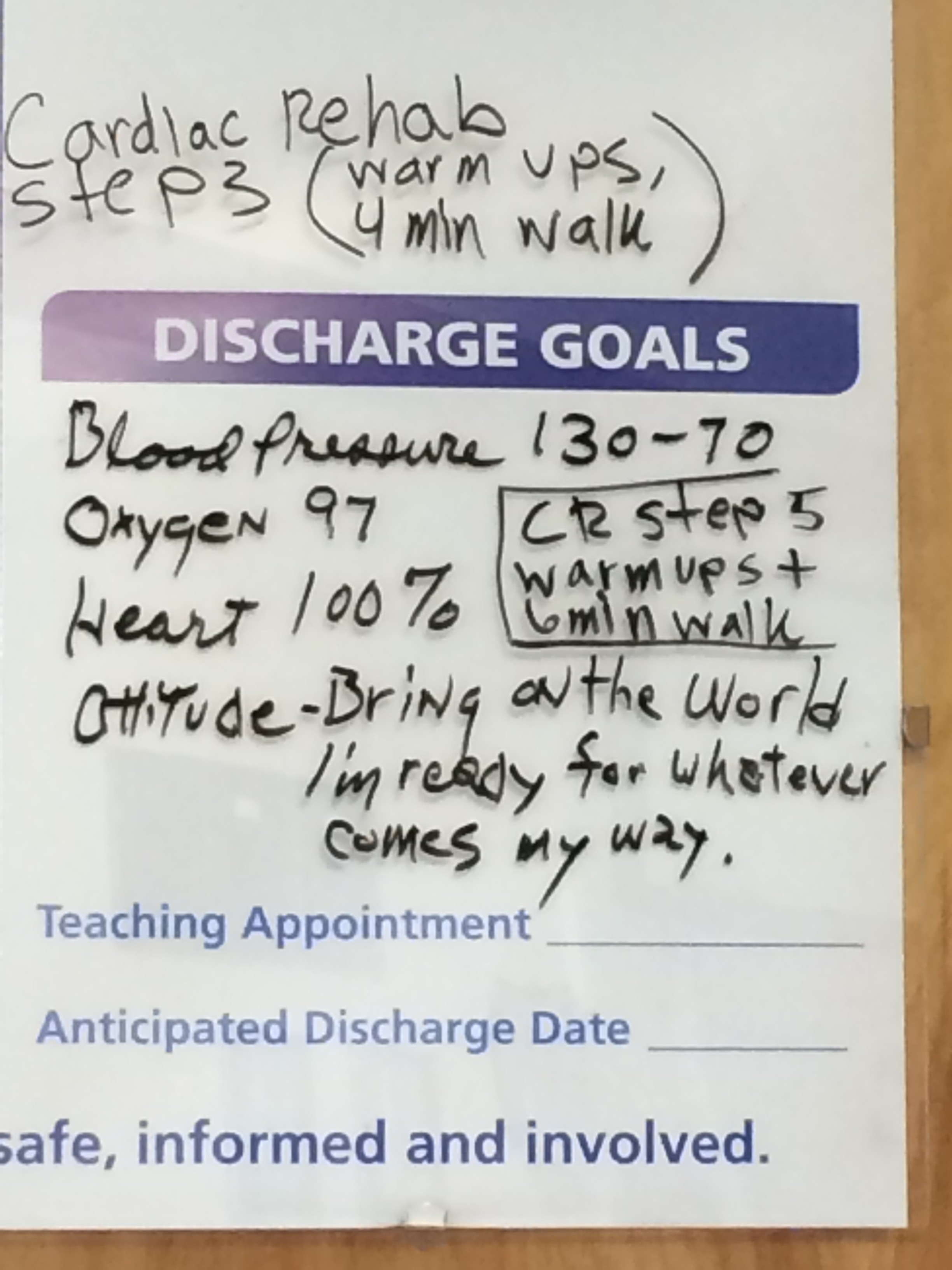 He really is an amazing man!
We'll be praying for him to do well in surgery. We'll also have the same attitude, "ready for whatever comes [our] way."
Happy Family History Friday! Love, Joy