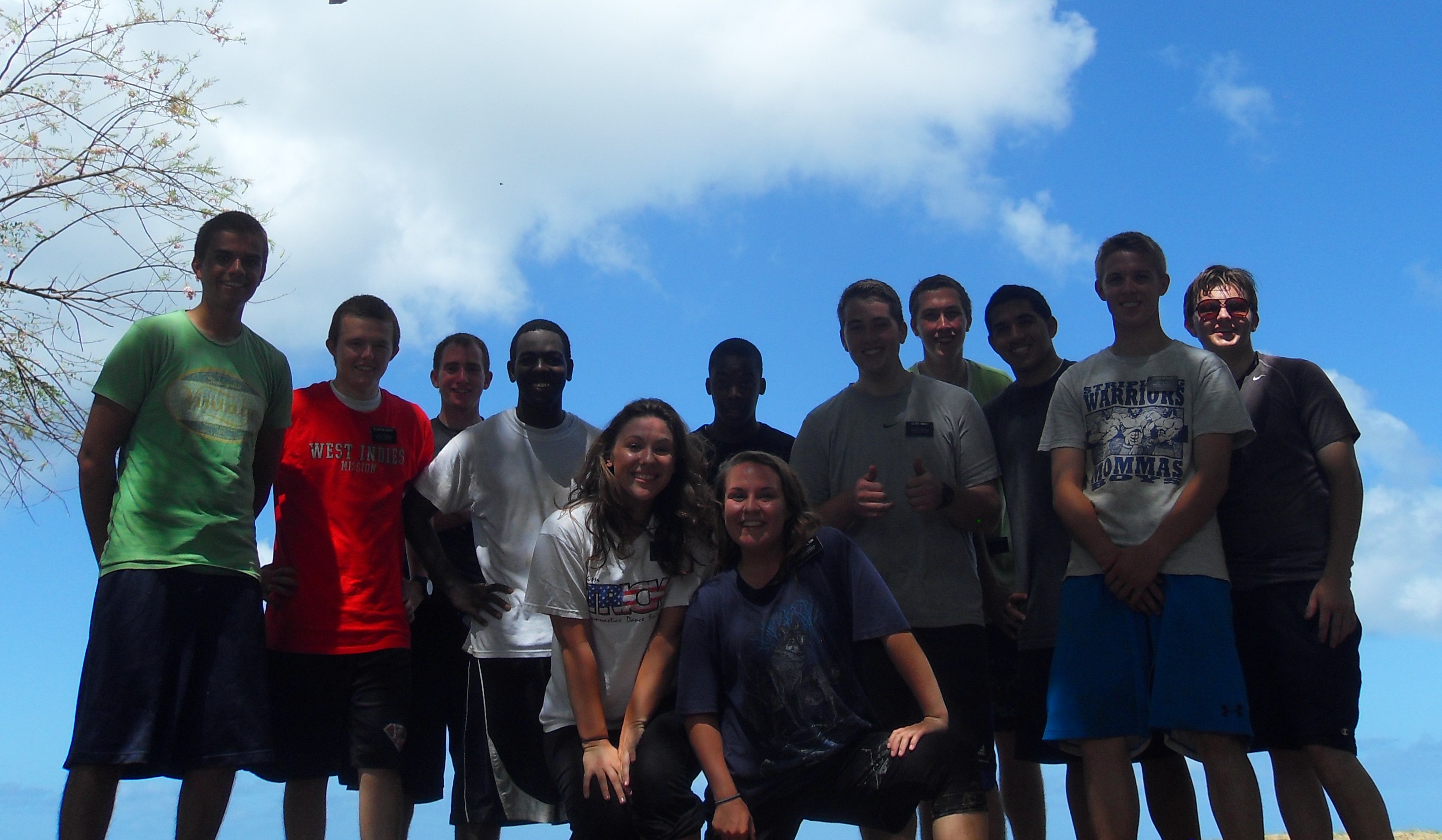 #46
Hello my heavenly family!
How are you my favorite people??
YES I did get my package. THANK YOU! I loved it ever so much.
Ok so my new companion is……………………….………………………………………………………………………………………………………………………………………………………………………………………………………………………………. AWESOME! Her name is Zuster K. She'll probs only be here for 6 weeks. So basically I have six weeks to train her to be the 1st Dutch sister in Suriname!! Talk about pressure 😉 Just kidding I am doing just fine. Sister K. is a doll. She is so outgoing, energetic, fun, hard working and a little spaztic I might add 🙂 She is absolutely adorable though. She reminds me a lot of me when I first came out. I am so grateful and know it was meant to be that I am training her. I really feel like because we are pretty similar I can help her most effectively. She is So full energy just like bounces off the walls. So I was thinking how I used to be that way until I learned to funnel my energy into more productive things like being mature, sharing the gospel and getting important things done. I still have a long way to go. But I have seen this change in me and hope to continue that change.
ANYWAY it'll be an awesome six weeks for sure!! 🙂
So we had Zone Conference. It was the best ever. I loved it. I got to learn so much. We learned about using time effectively and planning and I know that is something we all needed.  President M. and Sister M. shared experiences from when they were younger and mistakes they made and stuff and it was wonderful to hear. I am so grateful for the Atonement because I know that I am very far from perfect. But I will keep setting goals and striving every day to be better…
Sister M. went out teaching with us and we had a great lesson on the BOM
(Book of Mormon)
with T. (one of our progressing inv.) It was such a great lesson.
I love all the people in this mission they are angels.
It was SO fun seeing all of the missionaries. Seriously these people are like my best friends. We are all one big family 🙂
Oh goodness it sounds like everything at home is going well. Lots of things are going on!!! Wow thanks for the update.
This week I have been thinking so much about the Savior. The way He was and the things He did. I love the example He sets for all of us. I am really learning more and more to forget myself. That's when we are most happy. I always seem to look back and think woah look how much I have changed and learned! I love it!!
I am so glad that I decided to serve a mission. I love missionary work, and boy is it work!! It has been such a challenge. But the most wonderful thing ever.
We have a lack of Priesthood holders in the branch and it really reminds me to appreciate the priesthood and so we are doing our best to find more and strengthen the ones we have.
There is so much going on. It's so busy over here in St. L.!! I am just loving life.
Thanks for everyone's support and love.
I love you all so very much! Don't forget to read the scriptures, pray daily and go to church that's where growth comes and happiness! The church is so true. And we are so blessed to have it in our lives so lets go share!!
Love always, Sister Emily