Zion National Park in Southern Utah.
It was so breathtaking!
Shear cliffs on all sides. You can't drive through the whole thing anymore, there are too many people who visit. You park at the Visitor Center and ride buses with huge windows through the main attractions, getting off when and where you wanted to stop. Buses come by every 10 minutes or so. It was so fun though.
One of my favorite places was a place call "Weeping Rock". About half way down this shear cliff, water in coming out of the rock. There is no obvious source. It drips down the side of the rock leaving moss growing there. Just a short distance below where the water starts coming out of the rock the rock caves in like the beginning of an arch. You can hike up and stand under where the water drips without getting wet.
It was beautiful!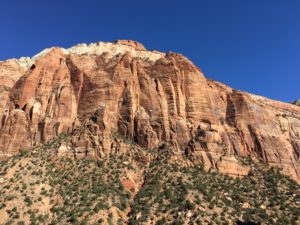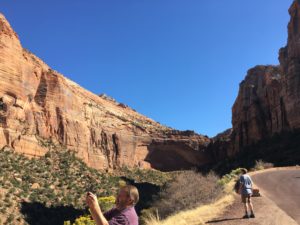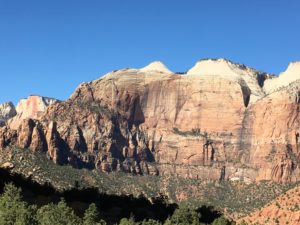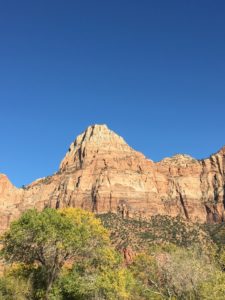 On the road with some of our friends that we went with. They kept their sun roof open so we could enjoy the sights. So much fun!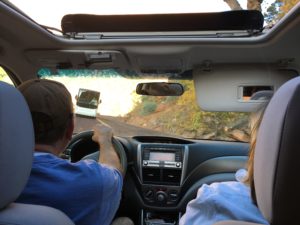 This is our group of friends we went with. They are beautiful, too!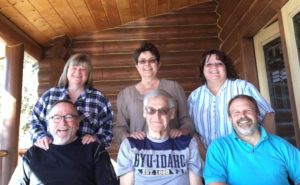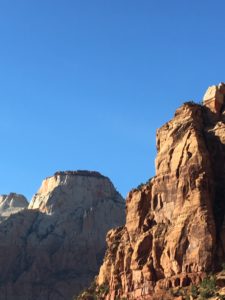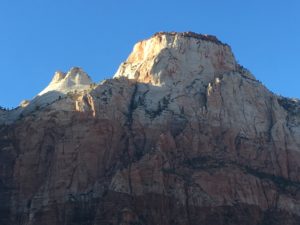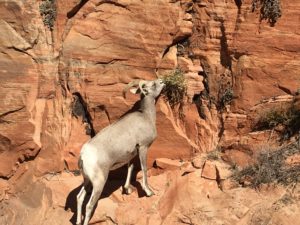 These Big Horn Sheep were not intimidated by us at all. They were just eating right next to the car. I was tempted to give this one below a pat on the rear, and I almost could have reached him, or her.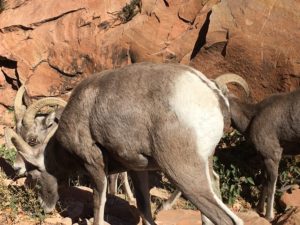 If you ever get the chance, visit Zion National Park.
It is such a beautiful place!