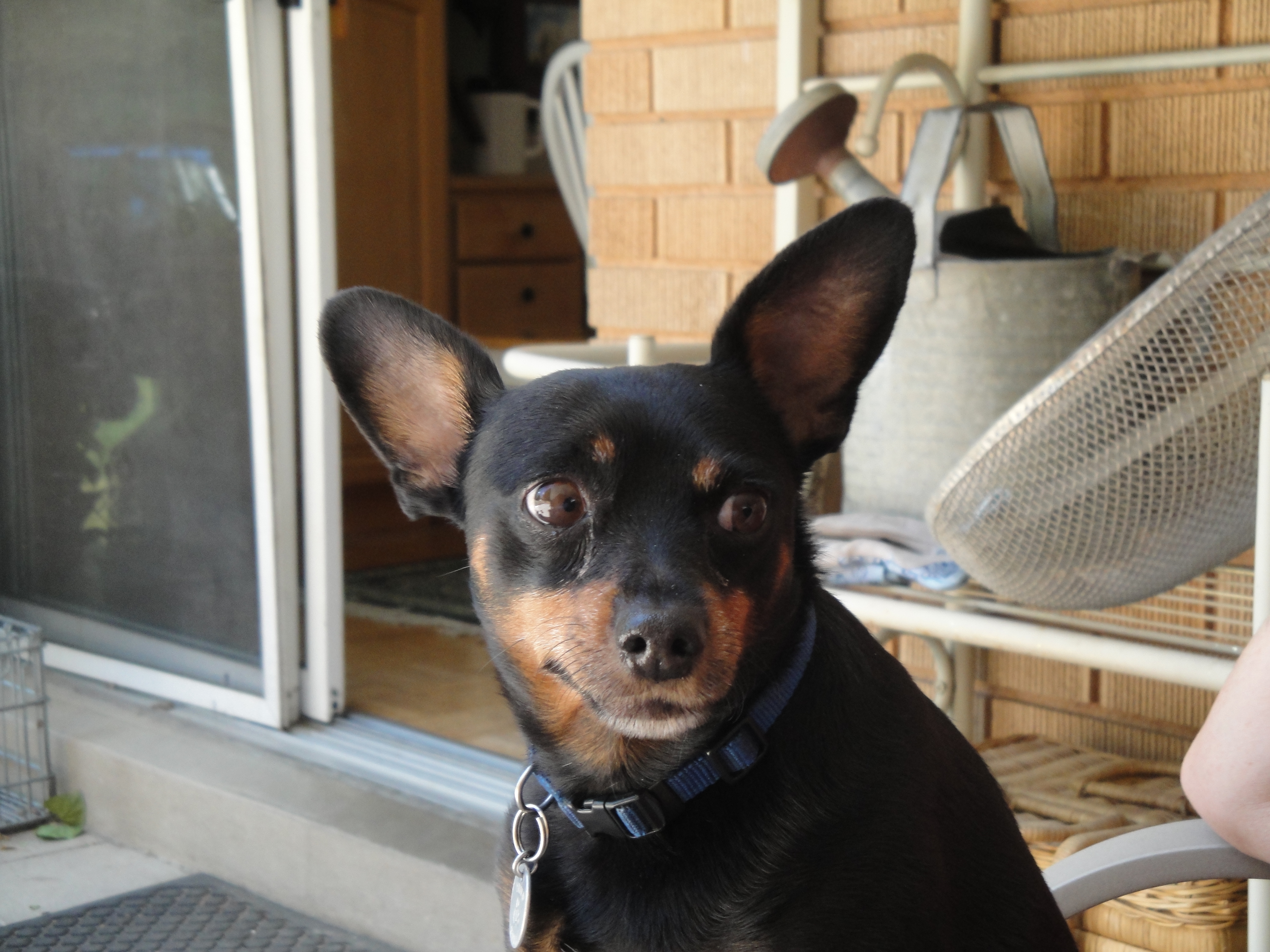 This is Neo.
He is a cute litte "Min Pin", short for Miniature Pinscher.
He belongs to my friend Julie. He came to stay at Aunt Joy's for a week while his mommy went on vacation. When Julie first got Neo, he had his tail docked, but his ears were not cropped. He also has skinny legs, like a chicken. So for years Julie called him a "chicken (because of his legs), bat (because of the ears) dog". Then he got older and chubby, like a little tootsie roll.
Now he is a "Chicken, Bat, Tootsie!"
One other funny (or not) thing about Neo is that he is a really stinky dog. When I say stinky, I mean gassy. I have never been around a dog like this. When you're in the same room with him, all of a sudden, the stinkiest most rotten egg smell, enters the room. If you say his name, he gets a sheepish look on his face.
He really should be called, "Chicken, Bat, Tootsie, Stenchy!