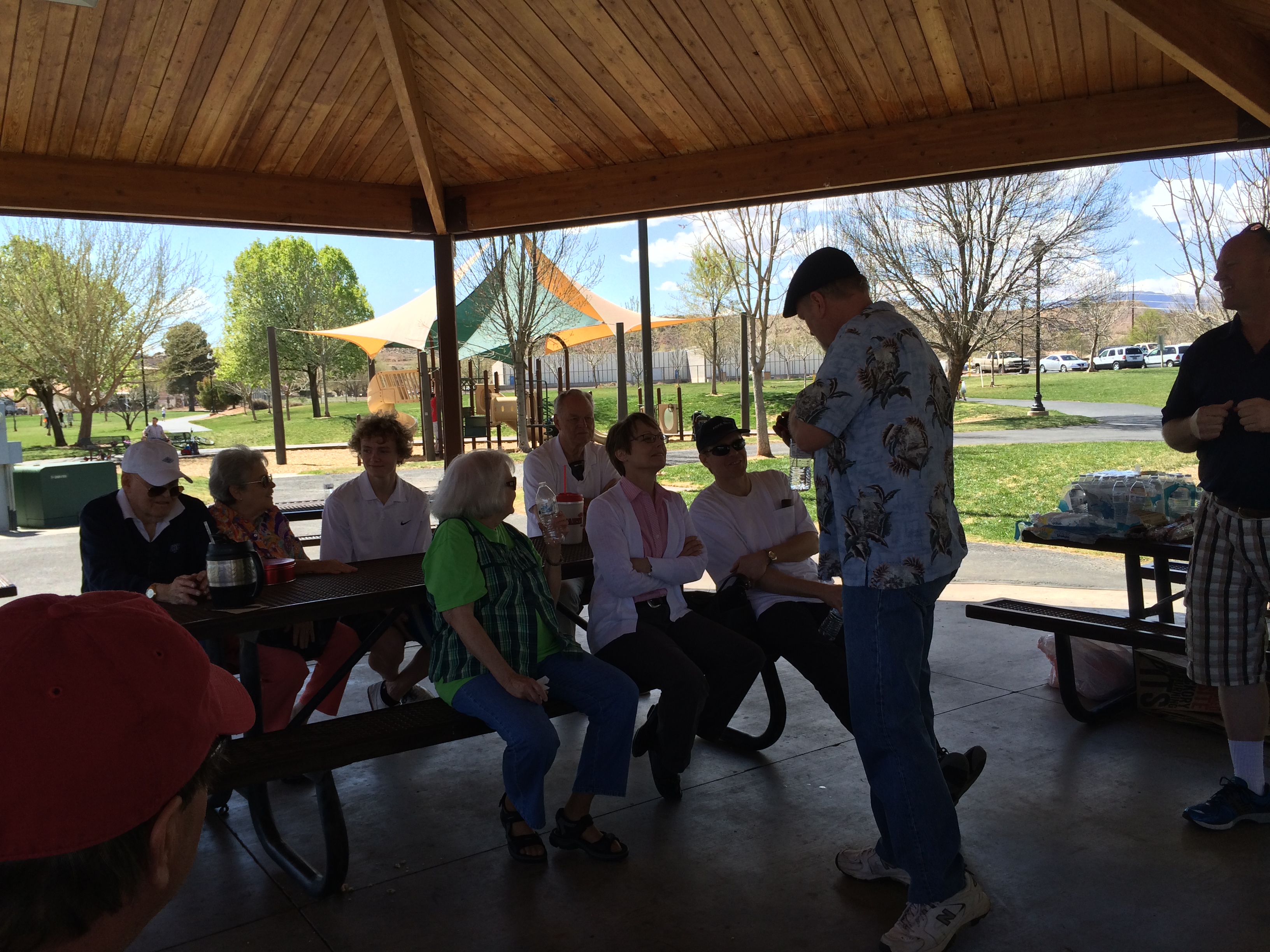 We had a Family Reunion this last week in St. George, Utah. My darlin's granddad passed away in St. George 45 years ago. It is a neat story and is a legend in my husbands family. He had just teed off while golfing and said, "That was a beauty." He had a heart attack and died. He was a semi-pro golfer. He loved golfing. We feel that there isn't a better way for him to go than while doing something he loved so much.
So my darlin's cousin set up a golf tournament in honor of their granddad. After the tournament, we all gathered at a park and reminisced about granddad.
Well, I opened an app I recently downloaded for my Iphone. It's called Voice Memos. It is free and has come in very handy for event's just like this. I recorded the conversations and am now in the process of typing them up. I can email the audio to others and give the paper copy to a few that don't have a way to receive it digitally. Don't you just love technology? What a blessing!!! Try it and see what you can record that will help with your family history.
Happy Family History Friday! Love, Joy