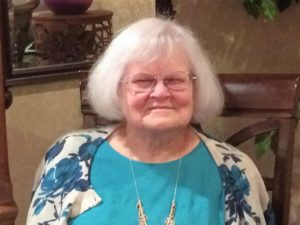 My sweet mother in law passed away.
I will miss her.
She has been a part of my life for 32+ years. She has blessed our family with her love, and her service. We have had so many fun times together as a family. Her skills at board and card games is amazing. Once she got the word "fandango" in Scrabble! Who does that? She was so funny and always had a cute story to share every time we saw her. She was an awesome cook. Thankfully my darlin knew I'd never be as good as her, so his expectations were low. I think he got his moms abilities to cook too. Lucky for me!  She was a good lady, and wonderful mom. She was a sweet grandmother to our kids, and grandkids.
She had a love of The Gospel of Jesus Christ, and served as a missionary several times. Her love of God was evident by the way she lived.
I'm sure she has reunited with her sweetheart Pearce, who passed away 3 years ago. What a reunion that must have been.
I am so grateful for her.
I will miss her, but when I do, I will think of all of the wonderful memories I have of her life. What a sweet lady!