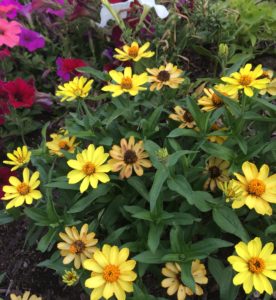 Life is all about change.
It is about moving forward, learning new things, and experiencing new experiences. It may be moving to a new home, starting a new job, welcoming a new baby, becoming an empty nester or saying goodbye to someone close to you who has passed on.
 I have never been afraid to try new things, to quit a job and move on, if that job that isn't a good fit.
Sometimes the changes are not what we want, and sometimes they are our choice.
I have a new job.
I feel sad that I will not see the sweet little daycare kids I have grown to love.
I will get to see something I love, and have always loved my whole life!
Flowers!
My new job is working at a flower shop. I am hoping to have a wonderful experience with this change in my life. Flowers help people feel loved. They say someone is thinking of you. I feel like what I do at this new job is blessing other peoples lives, helping them at difficult times, happy times, and everyday moments.
I love it!
What a great opportunity for me! I will "Bloom Where I'm Planted!" at my new job!