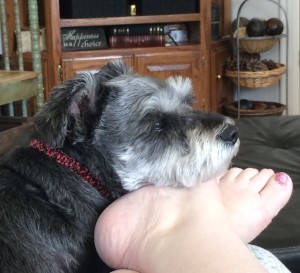 Dogs are so perceptive.
They know how your doing at any given second. This sweet girl knows she is loved. She stays close and even wants to be on my lap as I sit at my desk working. It can't be comfortable, but there isn't a rug, or chair close by so she can be near me. She cries at my feet till I pick her up and put her on my lap.
What a blessing animals are to our lives.
I love this sweet Tayzie Mae!