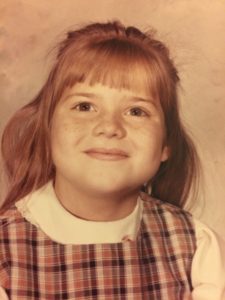 For some reason I just keep talking.
In elementary school my teachers would say, "Stop talking!" My parents would come to parent teacher conferences and the teachers would say, "She talks a lot. She might get more work done, if she didn't talk so much."
I remember having the hardest time doing my work, and not talking. I didn't do it very well.
I didn't do it very well for many years, like 13 years.
I've learned that talking is a gift I have been given. I'm glad I decided to keep talking. I don't think my teachers in school would mind me talking now.
When I meet new people, I talk to them and it is so fun! I believe it helps them to feel comfortable.
When I am with my family and friends, I talk to them and ask them how they are doing. I tell them I love them, and that they are so important to me. 
When I see people at the store, on the street, or anywhere, I talk to them. I love people. I love to hear about their lives, their jobs, their families, and more.
I am so grateful that I have a gift for talking, and that I never stopped talking. I will
keep talking
for the rest of my life. I will try to bless others by helping them feel comfortable around me, and by showing an interest in their lives.