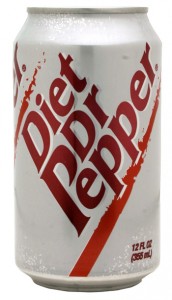 At my favorite convenience store a sign went up, "Drive through OPEN 24 hours!" I was thinking, "How nice of them to consider that I may need a drink in the middle of the night, now I know why they're my favorite." I felt a sense of comfort in the back of my mind.
On my late night drive to pick up Flexy from work, I was excited knowing that after picking him up I could make my way to the drive through.  I pulled up and there were no lights on. What!?! The nerve! I saw someone inside, so I motioned for them to come to the window. I said, "You're not open? I thought you were open 24 hours?" She told us that they didn't have enough business to stay open all night, apparently I'm the only one that was excited about the new hours. So I pulled away and went to another convenience store.
The next day, I went in the store to get my refill. The manager was at the front of the store. I said, "I'm very disgruntled that your drive through was closed last night when I came!" (I was disgruntled in a none threatening way) He said, "We have Dr. Phil on speed dial, if you want to talk to him." I said, "No." He said, "How about Dr. Drew?" I said, "No thanks, I'm gonna go back here (I pointed to the back where the fountain drinks were) and have a chat with Dr. Pepper! I know I'll feel better then!" Everyone listening laughed and I got my drink. "It's just what the Dr. ordered." Right?