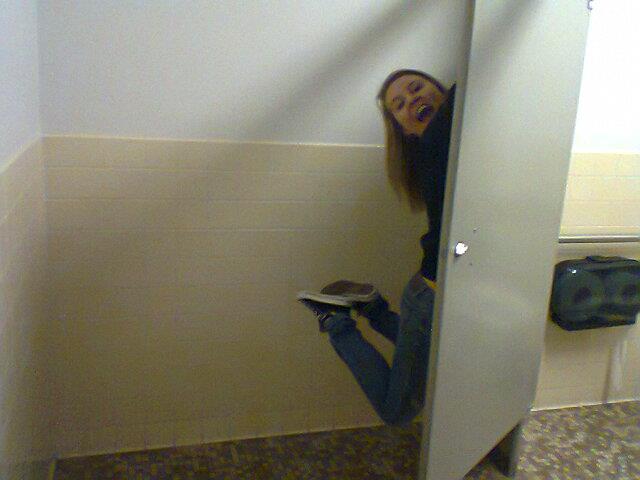 Pre-mission happy darling girl!!!
#37
Hi everyone!
I am glad to hear all about how your week went. It's sounds wonderful 🙂
Ok so… (side note) Sorry if I haven't been putting enough detail and experiences in my emails! I will try and do better. There is just SO much going on I can't put it all into words.
So Sister K. is doing very well. We went by this week and when we got to her house she had been memorizing the Relief Society Declaration we do everysunday! And she has been reading a lot. But at the same time it has been a challenge, she has been reading anti-mormon things online. So I guess she had googled Mormons and Joseph Smith and came across all kinds of awful things! SO she has been a little hung up on those things… But other than that she is doing really well. We redirected her search to the church websites so she can have accurate information.
A spiritual experience we had with her when we were there, we showed her the Mormon message of Elder Jeffrey R. Holland talking about Joseph Smith and the BOM
(Book of Mormon)
. It was powerful. And I really could see her doubts melting away, if only for a few minutes. The spirit is really so wonderful. It's so important to feel this way. Satan is working hard on her, but I know she will be ok.
G. is doing really well. Still searching for a place to stay so he can move out of the pastor ladies house. He wants to be baptized on Feb. 9th the date we had set but he won't be able to make it to church 3 times before then and that's the requirement… So he'll probably be baptized the 1st week of next transfer when I probs won't be here. Oh everything in the world is trying to stop him from moving forward as well.
J…………………..………. CAME TO CHURCH YESTERDAY!!!!!!!!!!!!!!!!!!!!!!!!!!!!!!!!!!! We were so happy. We walked her to a place where she could be picked up by a member. She really enjoyed church and said she wants to come next week and also bring someone! She is gaining a strong testimony of the BOM. She is very logical, and that's the cool thing is the gospel just makes sense!!!
K.: We call him Brother R. and HE LOVES IT! He came to church yesterday too!!!!!!!!!!! It was the best. So he has been feeling surrounded by evil on this island, but really we found out it's just where he is staying. He came to church and he told us "I felt the spirit so strong" He even recognized it! He said he felt like everyone loved him and only felt happiness and peace while he was there. We had a really spirit filled lesson last night after church. He wants to keep coming and is excited to be baptized on March 1st!!! He loves learning and he had already read next weeks lesson for sunday when we got there last night. He has quite a few concerns but they seem to fade away the more he feels the spirit and gains a testimony 🙂
AWWWWWWWWWWWW…. I love these people all so much. In case you couldn't tell. My heart belongs here.
I have been so blessed and continue to be. The Lord has a hand in each one of our lives. We all need to be tested to the core and show the Lord where our desires truly are.
Oh this week we have been doing lots of Puppet Shows for a drug awareness week and stuff! It has been fun and many missionary opportunities come from it!
Also Sister K. gave us a whole bunch of clothes this week, it was so nice.
Oh something funny that happened this week is that Sister H. and I got locked out of our apartment (I honestly do not remember if I told you this already but if I did I will tell you again and just pretend that it's funny….) So we go out exercising in the morn and I have this habit of locking the door when going in and out of the house (I prolly got that from you ma;) Anyway so I occasionally accidentally lock us out of the apartment! SO it happened the other morn and our land lord was not home to open the door so we went around looking for a window that might be open. Well the bathroom window was open (keep in mind the bathroom window is like MAYBE a foot wide and tall. So Sister H. and I naturally decide we are going to somehow squeeze through this window head first and not die…. Long story short we ended up finding our land lord and going through the front door like normal people. IT WAS GREAT!
This week has been wild and so wonderful.
Mom: I am glad to hear you are doing well! I also love the Holy Ghost it's amazing to feel the difference of when he is there and when he is not. Thanks for your example and cute mommy self. I love you forever and beyond.
Oh Sister H. started driving this week… Speaking of the Holy Ghost, I have been relying on the comforter part of him…. 😉 But really I prolly feel like you did when I first started driving.
Anyway!! That is all for this week….. Not really but I can't write anymore because of time and such! But I love you all very much and hope you have a blessed week. Be good and keep on keepin' on! The church is true, we are so blessed! I'm out.
Love, Sister Em dog da big cheese Nan 🙂