I love spending time in the yard. It is so enjoyable to work, and make it a wonderful place to spend time!
I found this cute little trolly in the garage and decided it would be a great addition to the patio. 
All it needed was a fresh coat of paint.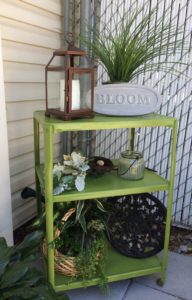 I love it!!!