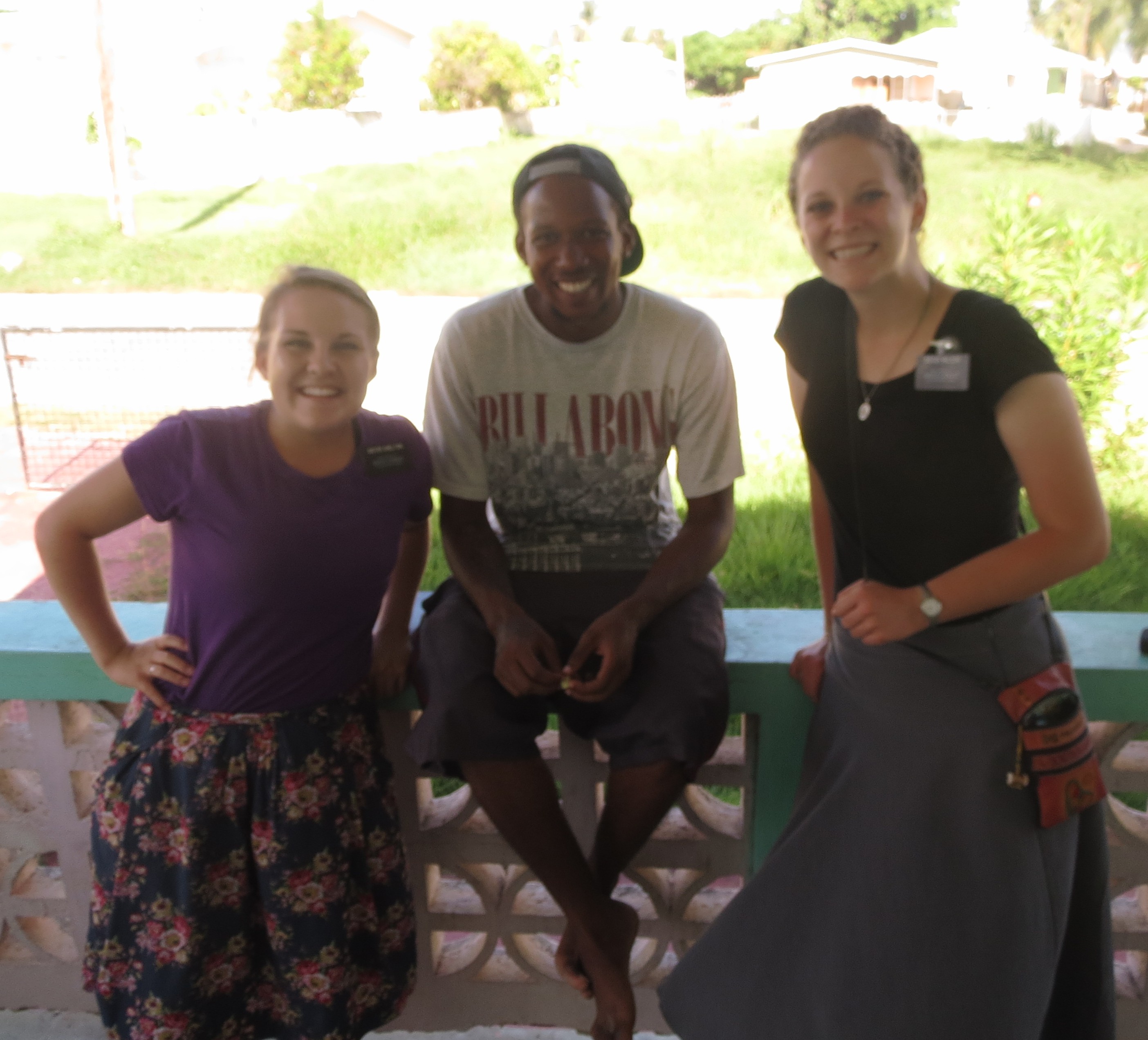 #20
Hello my oh so beautiful fam!
Hey it sounds like everything is going wonderfully. Tell Lex that I love her with all my heart and that she's going to great! Yes I did watch the Relief Society Broadcast! It was great. I can not wait for General Conference. I have never been so excited in all my life. Thank you for the package! You are a doll. WHAT'S IN IT???????????????????????????????????????????????????? Yeah I am really not that excited 😉 Just kidding I AM!!!!
Anyway our recent convert is doing GREAT!!!!!!!! He loves the branch they all do well at welcoming him into the family. He actually blessed the sacrament yesterday for the first time. He did so good!!!!!!!!!!!! I just cried in the congregation like a proud mother :,) He is such a gem. He is actually about to finish reading the Book of Mormon as well! He is oh so awesome.
We has a really fantastic week.
Last Monday we did a family home evening with the branch. It was a lot of fun we were teaching the members about the work of salvation and trying to push the work along. 🙂
We had been looking for a Nursing home to go and do some service and we had been looking forever and we were out tracting one day and FOUND ONE!!!!!!! YAYY for old people 🙂
I went on exchange with Sister W. this week and it was fun to be in a new area for a day! We went and saw K. the one from the picture and he taught us a lesson on being humble! It was great and humbling!
As for big news this week. This lady (Member referral) who we have been teaching for a long time came to church! STORY TIME: SO this lady L. we started teaching her quite a while ago…. BUT she did not seem interested she seemed very closed off and really likes to talk…. like everyone else here…. And so we were maybe going to give her a drop lesson and one day we went back and she just had a change of heart and wanted to read the BOM and learn more. So we continued teaching her. We wanted her to come to church and maybe set a baptismal date but she was like talking about how she didn't want to rush into things or be "pushed" into things… So we kept working slowly with her. She is in Mosiah in the BOM now. She has a strong testimony of it. SHE LOVES THE BOM!!! At church she felt very excepted and felt the spirit a lot. And so we met with her last night and she told us that she wants to be baptized. So we asked her when thinking she wanted some time… NO WAY! She said she wanted to be baptized in 3 WEEKS!!!!!!!!! AWWWWWWWW……..
Man the Lord is blessing us and we are finding people who are just so prepared.
As for me I am just trying to keep up with them. I am def not the best teacher but I try my best. I have a lot to work on but I'll continue on having faith that Heavenly Father will help me to help these people who need the gospel. Oh man the church is true.
Anyway sorry I am almost out of time since I sent pictures today! But I love you all.
I want you to all know that I have a burning testimony of this gospel. Everyday I feel more and more blessed to have the opportunity to share it and to have it in my life continually. And I am so very grateful for my Savior Jesus Christ and My Heavenly Father they keep me going. Thanks for all of the support back home. I love and kinda miss you all!
Have an ever so wonderful week! Choose the right. Read your scriptures. Pray. Look for blessings they are all over the place. LOVE YOU ALL!! I'll talk to you in another short week.
All of the love in the world, Sister Emily.