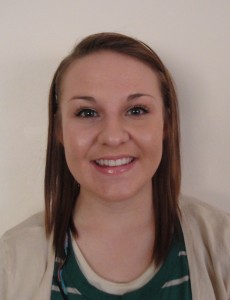 Well, I have been quite the slacker on the blog lately. I can honestly say that life is giving me a boat load of wonderful busyness and blessings.
Our sweet "Bonus Baby" Emily is busily getting ready for her LDS Mission.
I was given a wonderful and busy calling of Primary President in our new LDS Ward. (We didn't move, our LDS Stake was reorganized.)
And our "First Born" son Riley, just got engaged to his sweetheart, Janet.
They say things come in 3's. I don't know who they are, but they nailed it here. I am not at all complaining. I feel so blessed to have exciting things to look forward to. I have always done my best, and been my best self, when a lot is expected of me. I do have a bit of a scatter brain sometimes though. I'll give you an example of what happened last Friday.
Our darling Emily needs a background check to go on her mission. It's not for the church, it's for the countries she is going to be serving in. In order to accomplish this we: Had to get her fingerprinted at the jail in the county that we live. Take the finger prints, an application for a background check, a cover letter explaining what we want, and when we want it, to the FBI, and a cashiers check for $18.00. I went to the post office and paid for two express mail envelopes; one to send everything in, and one for them to send the back ground check back to us. So, I get everything together and head to the bank for a cashiers check, then off to the post office. I got to the post office, and waited in line for about 15 minutes. I got the envelopes and stepped aside to write the addresses on them and then filled them and the postal worker took them. I headed for home. As I parked in the garage, I suddenly realized I forgot to put the check in the envelope. I was sooo frustrated. The thought came to me, "Go back right now and see if you can get the check put in the envelope." So I backed out and went straight to the post office…again. I waited in line for the same worker. I came up and said, "Do you remember me?" The postal worker said, "Express mail? Right?" I said, "Yes, I forgot to put the check in the envelope 🙁" The worker said, "I can open it up for you." I said, "YES! Thank you so much!" I went out into the car and just cried. Then I said a prayer of thanks. I had spent a lot of money to send the things in the envelope, if they didn't get the check, I'd have to start all over. I am so thankful that worked out!!