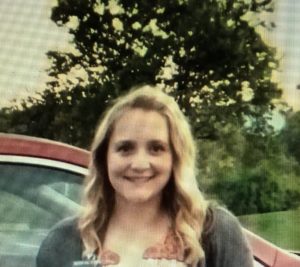 Dear Family,  I am doing really good!!! My first area is North Carolina.
Sister S. my trainer, is awesome, she is from Utah, she plays basketball and lacrosse, she has been out 10 months and this is her second time training. She is pure awesome.
The landscape here… there is no horizon because the mountains our view is mostly always trees. There are a lot of winding back roads, but it is beautiful! the leaves are starting to change colors. The people are mostly nice, even if they don't want to talk to you. I have already had a good experience with rejection on the door step.
We are teaching some cute kids right now, they are a part member family. They are 8 and 9, and super cute. Their baptism date is planned for oct 22nd, so hopefully that will happen.
Tracting here is so different, the houses are not close to each other. Most of the time we drive to the bottom of a hill, hike to the top where there are three houses, hike back down then drive to another hill and hike up it to three or so houses, hike back down and continue the routine. We mostly get to the top and are kindly told they are baptist and not interested. Then we head off the hill and I make up some song about just wanting to give out a Book of Mormon or trying to get into houses.
The work is good 🙂
I AM HAPPY
LOVE YOU!
***Sister H.