This cute little family belongs to my cousin Vickie. They are wonderful!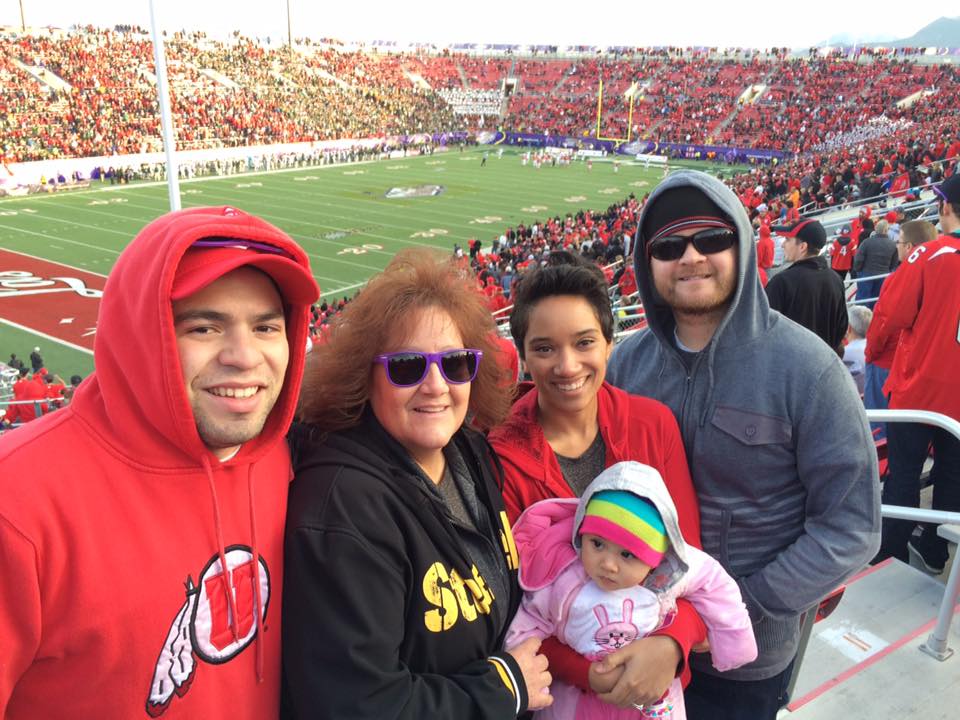 Me and my cousin Vickie are only two months apart in age. Our moms are sisters. We have spent lots of time together our whole lives. Many family parties, sleepovers, and fun. She and I are very different, in many ways, but we love each other.
Today is her birthday!
She an a very determined, survivor. She has been through some of the hardest experiences and just keeps going. Maybe she is just stubborn. If she is, she gets it from our grandpa. That's not a bad thing, sometimes you need to be stubborn to let life know that you can't be beaten. You might get thrown for a loop, knocked down, but never beaten. She is very loving, a hard worker, widow to her sweetheart, an amazing mom, wonderful nana to sweet grand babies, and has a forever family that is very admirable.
I hope she continues to have a determined heart and to know that she is very important to me and that I'm so grateful for our friendship and love for a life time.
HaPpY bIrThDaY!, Vickie!!!
oxox