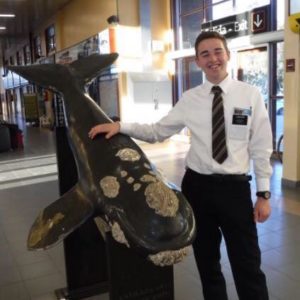 Hola!
This week we will be having our zone conference with the visit of Elder Bragg a member of the Quorum of the seventy.  He is visiting our mission, and he will speak to us on the 8th.  We will be traveling to listen, and to have our zone conference, with our Christmas dinner with president and his wife.
This last week we found and taught three new investigators.  They are just getting to know a little more for now we will see how it goes this week,  we also had a great lesson with our branch president and one of our investigators named A., we invited president to go with us and he was more than happy.  In the lesson the investigator expressed his desire to find the right path, and the right religion.  He is looking for the truth!  He didn't come to church yesterday, and that was a little disappointing, but I'm sure he will progress with time.  We promised him that if he prays with faith and a sincere heart he will find out that the Book of Mormon is true, and therefore find the right path, just like the promise says. (Intro. of Book of Mormon)
It is good to have a member come with us on the visits with the investigators, we have been trying to work more with the members here. We have done a lot of service this week, one of the service projects was move "power poles" and we were able to go with the branch president on that lesson, and we hope to be able to have more lessons with a member present.
I know that Christ lives and loves us,  I know that God is a God of order, and He is perfect,  The Church is true, and we see miracles all the time.
Thanks for all the support, I love you!
Elder W.