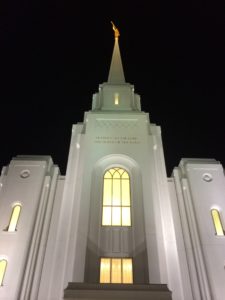 Doctrine & Covenants 130
18 Whatever principle of intelligence we attain unto in this life, it will rise with us in the resurrection.
19 And if a person gains more knowledge and intelligence in this life through his diligence and obedience than another, he will have so much the advantage in the world to come.
Our Relief Society lesson today was about continuing to learn as we go through our lives. Comments were made that the older we get, the harder it is to recall what we have learned in the past. Not only that, but as our lives get busier our minds are filled with so much, we forget things.
I feel very confident in putting the effort into learning and gaining ore knowledge if I know that it will be something I can eventually have readily available in my memory.
When I am resurrected I will have a perfect body. My spirit and body with be reunited forever. Because of our Savior and His resurrection, we will all be resurrected.
What a blessing to know these things.
Hope your Sunday was the Best! Love, Joy