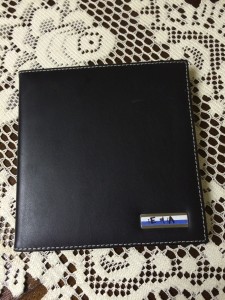 Planning a wedding is so much fun!
It can be very stressful if you try to do too much and not let other people help. It is something little girls think about a million times while they are growing up. It is an event that moms look forward to sharing with their daughters from the time they are born. We build it up and have so many expectations about how it is going to be. It can be very beautiful and very reasonably done. It's best to be realistic though, and know that things don't always go perfect and that's ok.
With that I will say I am very frugal. I have taught my children to be careful with their money, and I know they will be careful with their parents money, too.
I will never spend an insane amount of money on an event that will last a day.
The most important part of the wedding day is the Wedding, the actual vows. Making promises and professing your love to all, especially God. When you look into your sweetheart's eyes and your know you want to be with them forever. That is the most important part of the day. You don't need to spend a lot of money to have that.
Within a day or so of the announcement of the upcoming wedding, I usually find a book that I can use for the planning. The book I used for Emily and Anthony's wedding was just an address book that I knew I would never use for it's intended purpose. I separate it into sections.
I find it is easier for me to simplify the categories. Most of the planning can fit into one of the following categories:
1-Important-Things in this section are, you guessed it, important. *Research of and final choice for the wedding venue. *The address and phone # of the county you will be married in, with the information about when to purchase the wedding license. *Contact information about the officiator at the wedding.
2-Budget-Of course it's very important to have a budget. You can spend a lot of money on a wedding, enough to save a small country. Or you can be very careful with most of the wedding and spend a little more on special things. Pick the part of the wedding or things at the wedding that matter the most to you. It could be the location, the dress, or something like the flowers. We bought Emily's dress at a vintage clothing store and I made modifications to it to make it what she wanted. We used canning jars that were decorated for the centerpieces. They are very popular and cheap or free.
3-Guests-Start listing and gathering all the addresses of those who will be invited to the wedding, the wedding luncheon, and the reception. The same people may be invited to all of the events, but maybe not. I usually invite family and close friends to the wedding, and the luncheon. Then I invite more casual friends, neighbors, co-workers, and acquaintances to the reception.
4-Reception-I put everything about the reception in this category. Location: All of the possibilities for the location, their phone numbers, prices and details about what they offer. I went on google and checked addresses to see if the address for the wedding and the address for the reception are close enough to make it convenient for those attending. You need to know that we are LDS, and our daughter got married in the LDS Temple. They don't hold receptions there, so the reception location was different. Decorations: Table decorations, back drop where the bride and groom will stand to greet guests, sign in table, pictures and decor placed here and there to add to the total feel of the reception, ceiling decorations (we used paper lanterns), etc. Food: What will be served, what type of food and how you will serve it. How you will present it? Will you have servers, or helpers to clear the tables. Some weddings serve a full meal. We didn't do that, we served refreshments. More about the reception in a future blog post.
5-Misc-The wedding luncheon (or brunch or whatever you decide) can go in this category. I put information about the colors for the wedding. Swatches of the fabric we used, etc.
Another helpful part of the planning is to get a Pinterest account. It is a fantastic resource for planning fun "do it yourself" decorations. You can purchase a couple of magazines, to look through for ideas. A Google search of this place or that place, or different types of decorations, etc.
These are some things that have helped me. I planned two weddings last year. One was our son, and the second was our daughter. Both weddings turned out great and they were both different. It was very fun, and stressful, but I loved doing all of this for my kids and their sweet spouses.
-Just an FYI, I planned Emily's wedding in 3 months. It can be done! I promise!